/
You Have To Go
When it comes to finding an epic location for a romantic engagement or wedding photoshoot, look no further than the stunning Italian Alps during the snowy European Winter.
With a backdrop that makes every photo look as if it is part of a movie, the Italian Alps is one of Cicilux's top ten destinations for a romantic destination photoshoot.
It is the perfect location to showcase a true romance.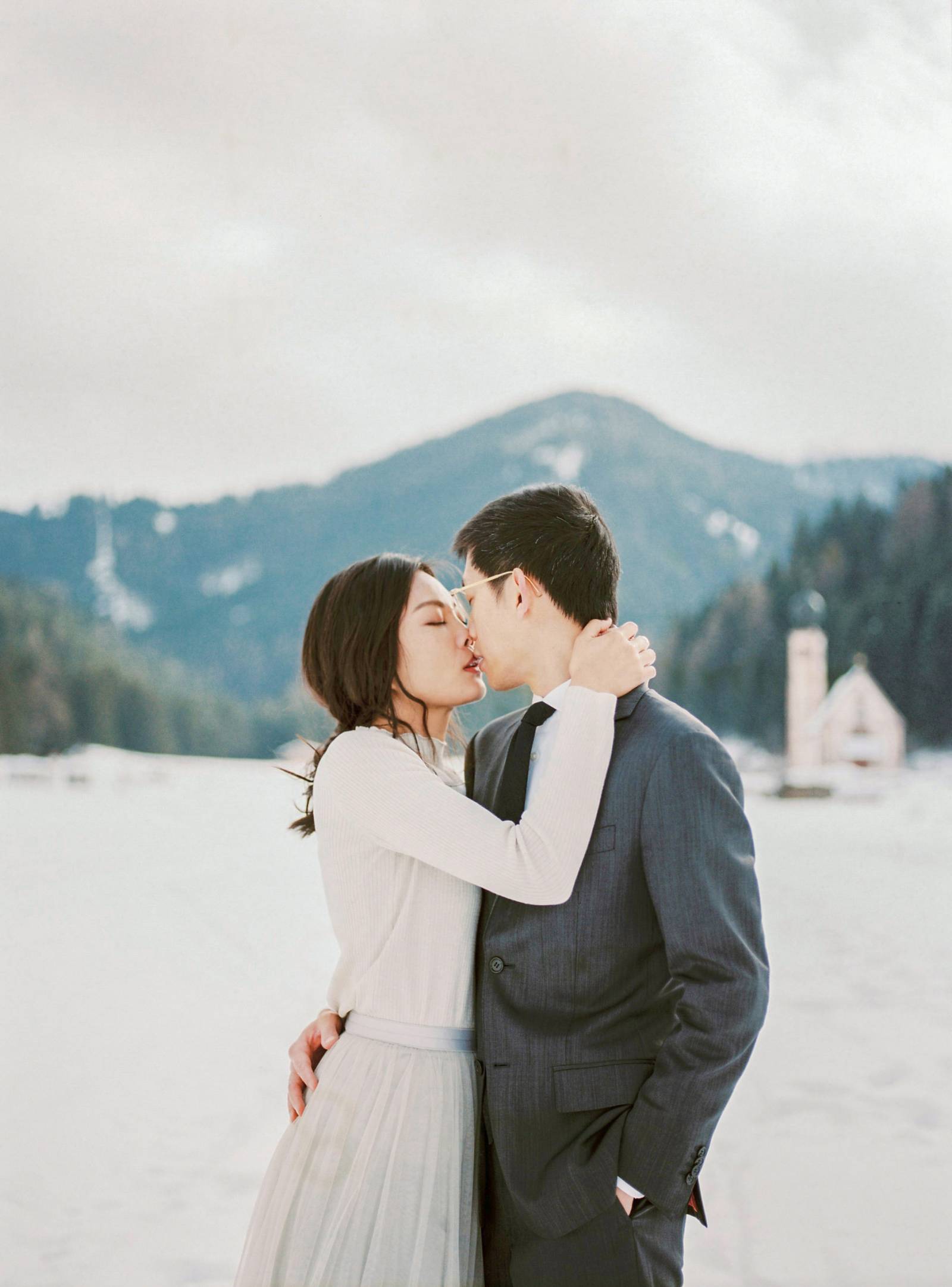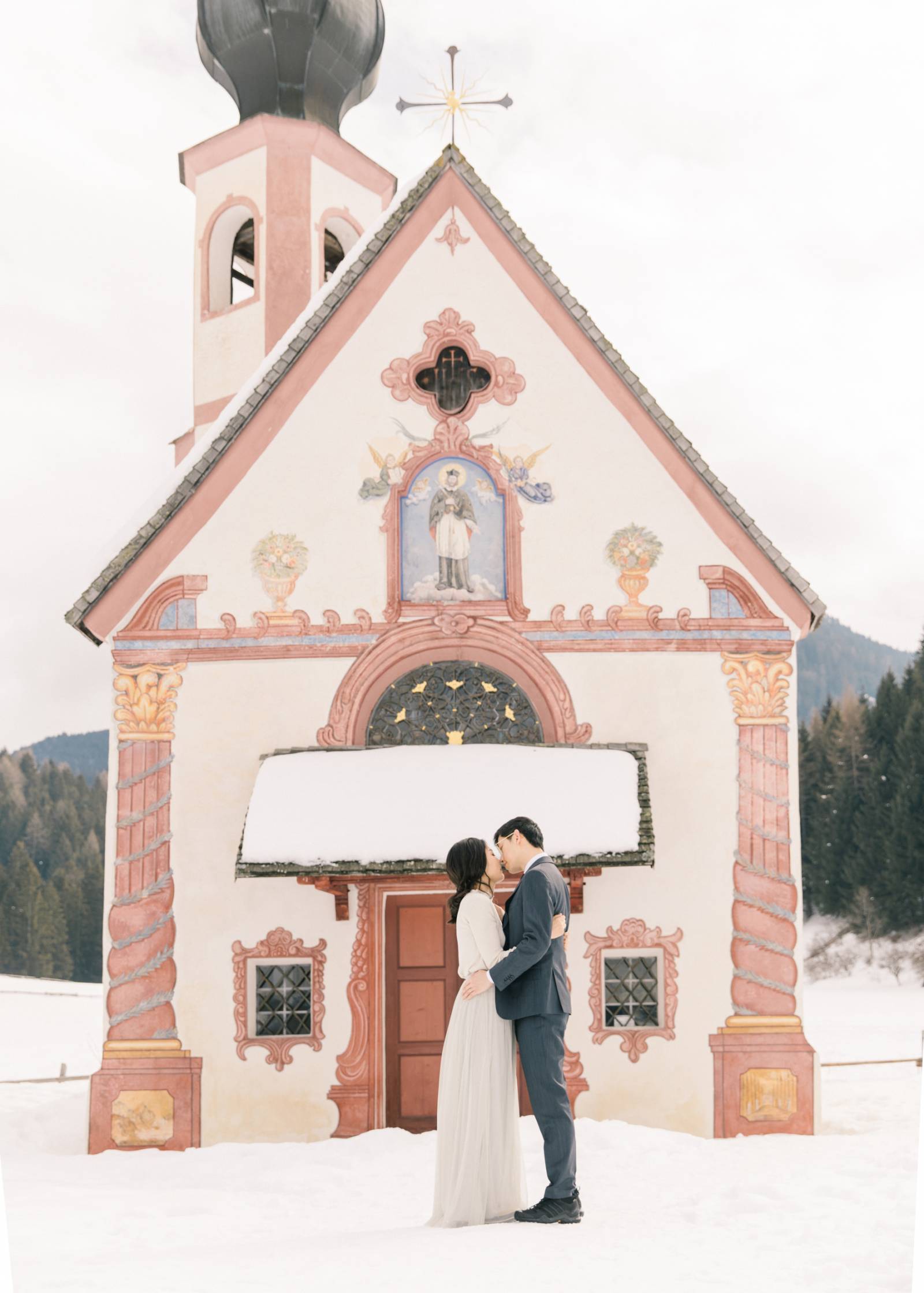 /
Dancing Amongst The Dolomites
The sublime natural setting of The Dolomites is every destination photographer's dream.
Spreading across almost 10 different European countries, The Dolomites save the most enticing views for stunning Italy; a place where the snowy peaks perfectly align with frozen lakes.
Many Hollywood filmmakers, including those who filmed James Bond, have used the snowy Dolomite peaks as a backdrop for their blockbuster movies. It is the perfect location to create an engagement shoot that Hollywood dreams are made of.
/
Love Birds
Fine Art photographer, Chymo, used her Asian origin and unique eye for detail to capture the spectacular images of newly engaged couple, Peng and Charles.The images showcase delicate emotion that are often only shared in split moments between two lovers. Chymo told us:
"The main part of the session took place at Nature Park Puez-Geisler, and the most secluded little church Kirche St. Johann in Ranui. Situated deep in the mountain, it requires several bus rides, but the scenery was so worthy. We were lucky with the weather: there was just enough sunshine, mountains peeking out of the clouds, and clean, thick, pure snow."
/
The Artistic Charm
Peng and Charles used the original art-nouveau ambience of the Hotel- Parkhotel Laurin to capture tasteful images that represent the culturally- rich Italian town of Bolzano.
Posing in a stunning floor-length, backless gown, Peng sits amongst the contemporary artwork that lines the walls of the hotel, bringing a taste of Italian culture to a natural shoot.
The Hotel- Parkhotel Laurin boasts a significantly rich cultural history, becoming the ideal location to showcase the music, art and culture of the Bolzano locals while elegantly capturing the high-end romance of a couple in love.
In addition to the magnificent natural beauty and rich culture of Italy's Dolomites, Italians are also well known for their good food and wines.
Be sure to experience the best and most satisfying culinary experiences that the Italian Alps have to offer by visiting: https://www.cntraveller.com/gallery/height-of-good-taste
/
We Want To Keep You Cozy & Luxe
Cicilux's recommendation for winter love birds