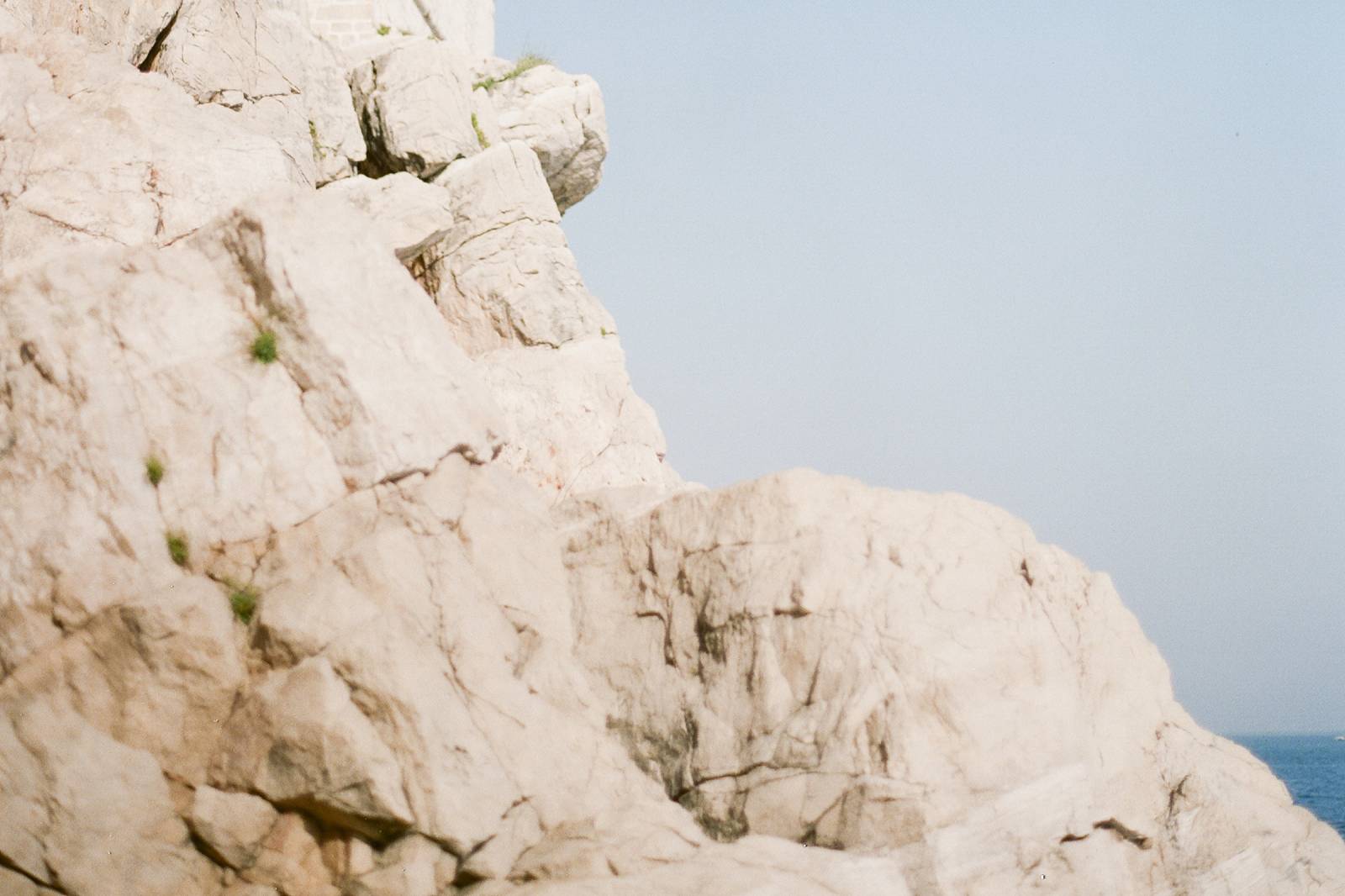 /
First Stop
Dubrovnik. Dump your bags at the hotel, avoid the cruise ship crowds and head for a sundowner at one of our favourite "secret" spots. The Buza 2 is a no frills "hole in the wall" bar that is located on rocky cliff edge side of the Dubrovnik city walls. Finding the bar can be challenging, but the sunset view can't be beat. We headed down to the rocks below the bar to bask in the sun, and watched the daredevil locals take 10 meter dives off the city cliff walls into the Adriatic. It's easy to forget you are only 15 minutes walk away from the crowded tourist filled streets with Game of Thrones souvenir stores.
杜伯尼克
/
Road Trip
The best way to explore the beautiful coastline, gorgeous national parks and islands is by renting a car. In recent years, Croatia has built an evergrowing network of motorways, which means it's safe and easy to get to the best parts of the country.
The drive up along the coast from Dubrovnik is picturesque to say the least. And for those who want a few more stamps in their passport, the drive includes a 20 minute stretch where your cross into Bosnia and Herzegovina, before the coastal road takes you back into Croatia.
/
Old Charms
The Dalmation coast is dotted with roman ruins and medievel old towns that have survived better than other parts of Europe. We spent a few days in a less heralded medieval town on the coast that exudes charm - Trogir. What we like about Trogir, was despite being small, its narrow cobbled streets were less busy than the neighbouring more popular and larger tourist destinations of Split and Zadar.


/
Natural Beauty
Even if you aren't a fan of the great outdoors, it's hard not to be impressed by the Plitvice Lakes and Krka National Parks. The turqouise waters of these lake systems, with their numerous stunning waterfalls, visible fish swimming in crystalline waters and natural forest surrounds, are instantly calming. Wandering along the boardwalks over the trickling waterfalls is the ultimate way to unwind, refresh and recharge.




/
What To Wear 旅游时尚
Cicilux's Picks