/
Many of Japan's ancient customs and traditions are still practiced today, not only shaping the country's unique lifestyle, but also attracting curious visitors around the world.
We are in love with this tea ceremony shoot as it stays true to the authenticity of the culture, while the couple's harmony portrays a modern oriental romance.
Here we are honored to share some insights from its creators.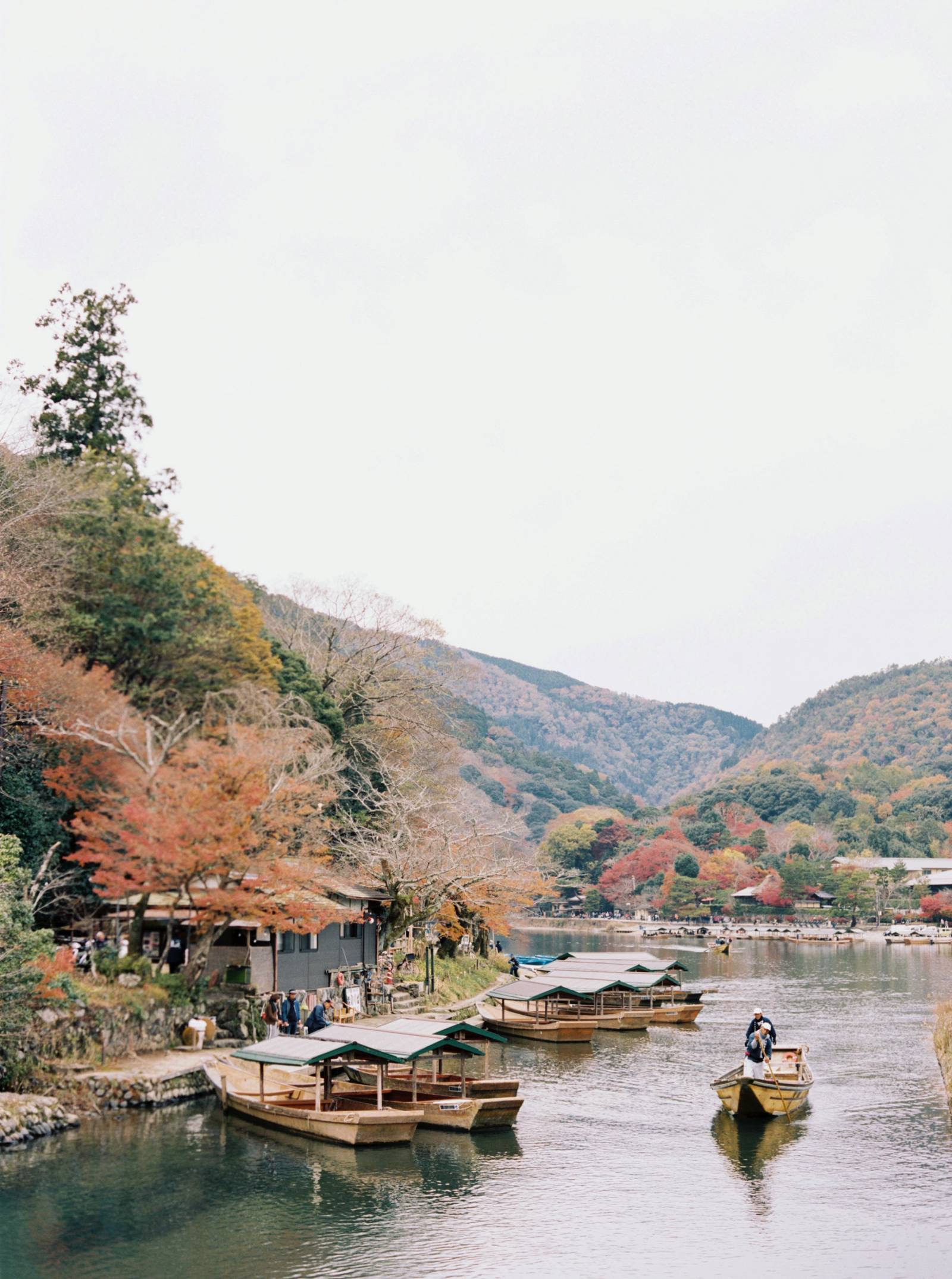 /
FUSION OF TWO CULTURES
"Western timeless vintage design and the Japanese idea of austere beauty, or what is known as "wabi". Wabi is the kind of beauty that is mundane, subdued and yet its charm is radiant through its imperfectness. The philosophy is fully developed in the Japanese art of tea ceremony and the appreciation of the unadorned falling leaves of autumn. From these two elements photographer, Taylor & Porter and Japanese event planner Autumn and Meadow created the concept - an intimate tea time in a traditional machiya in Tokyo."
- Taylor & Porter, Destination photographer
/
KIMONO 着物
"Kimono represents Japanese history and culture, especially during sacred ceremonies like wedding and chado 茶道(Japanese Tea Ceremony). It is not just merely something to put on, but the graceful movement of its texture, the pattern it carries - even the combination of the fabric's color and obi; all are important components of the way the ceremony is being held."
- Autumn And Meadow, Tokyo artisan styling studio
"The kimono worn by the bride is subtly ornamented with autumn motif, and its muted color scheme is chosen to complement the groom's outfit that together they blend harmoniously with the ethereal setting. Flower piece that was constructed of withering branches is a marriage of classic ikebana way and raw arrangement, with another hint of Autumn obscurely displayed on the tea ceremony utensils used."
- Taylor & Porter, Destination photographer
/
JAPANESE TEA CEREMONY
"Autumn is a contemplative time for the Japanese to reflect upon the ephemeral beauty of the dying leaves. The transience is wabi-sabi in perfection, and tea ceremony is both a way to appreciate the moment and to be fully present in it. This concept inspired the way we interpreted love and togetherness between two persons - that every moment is passing, and yet we have the choice to be fully present in it and capture its beauty. Translated into an intimate tea ceremony setting for two, in an old traditional machiya, it depicts how love is shared and honoured by simply being there for each other, amidst the fleeting of time and season."
- Autumn And Meadow, Tokyo artisan styling studio
/
EMA 絵馬
Love letters
You may have seen these wooden plaques, Ema, in Japanese shrines.
In ancient times, Ema would carry messages to the "Kami" or gods. These days young people cast their wishes on Ema, hoping their dreams are granted. Do they work? Well, this author hung an ema with the request of marriage on the shrine, and was married shortly after, so we are biased!